Our experienced and enthusiastic teachers and assistants are highly qualified in early childhood education. Our university-trained teachers plan and deliver programs which reflect their specialist knowledge of child development. Most importantly all our staff love their work and the children. Some are past parents from our kindergarten community.
All staff have current First Aid, CPR and Epipen/Anaphylaxis training. In addition, staff are experienced in liaising with outside agencies where a child has additional needs.
Our staff are approachable and available to talk to parents about any problems or concerns that may arise.
Let us Introduce Ourselves
Blue Group Team
Kylie Gazzola – Teacher
Teacher & Educational Leader of JJ McMahon Kindergarten
I have enjoyed working at JJ's for five years, and now I am very excited to be the teacher of blue group. I consider myself fortunate to be trusted with the children's care and education in the early years, and consider it our role to instil a sense of wonder and a love of learning in the children during their time with us. I enjoy getting to know and building relationships with each child and their family, and I learn as much from them each day as they learn from me. I love to explore, question, analyse, play and laugh alongside the children and find it most rewarding to see their curiosity, confidence and independence grow. After gathering experience from working in a range of early childhood settings for over 25 years, it is a privilege to have the role of Educational Leader and Nominated Supervisor of JJ's. I am passionate about working in partnership with families to ensure best outcomes for children, and in working with the amazing group of staff we have at our kindergarten to foster an environment of positivity, warmth, and inspiration.
Fiona Robertson- Educator
My name is Fiona Robertson and I am Co Educator in 4 year old groups. JJ McMahon is an extremely unique and special place for children to commence their learning journey. Our philosophy is implemented each and every day in an inspiring and nurturing environment. Both my teenage children attended JJ McMahon. I was fortunate to join the staff in 2009 and remained until 2013 when we were transferred to Brisbane. Returning to Melbourne, I am delighted to be re-joining the staff at JJ McMahon and look forward to meeting and getting to know all the children and families.
Maria Garcia – Educator & Spanish Language Teacher (Also Language Teacher for Red Group)
I came to live in Melbourne from Spain with my Australian husband and son in 2011. In Spain I was teaching drama to children 8 to 16 years old in a recognised Theatre for 10 years before co-founding my own Theatre Company & School. I graduated as a Primary School Teacher in Spain and here in Melbourne I completed a Diploma in Early Childhood Education. I have been teaching Spanish at JJ McMahon Kindergarten since 2018 and am currently running a government funded Spanish program across two kindergartens. My passion is using play to stimulate curiosity and creativity in children which I believe is essential for future learning. It is a delightful experience sharing my language and my culture with the children.
a
---
Red Group Team
Chloe Cooper – Teacher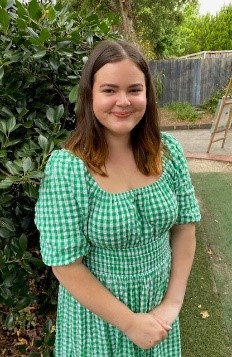 Every day as a teacher I always look forward to seeing what paths the children's ideas and play take us, as it is my priority to follow the children's voices. This makes every day different, interesting, and exciting and allows me to build strong connections with each child as they are all represented in what we are learning. I have worked at JJ McMahon since 2020 when my first sessional kinder placement resulted in on going employment. I was very fortunate to have this experience, which really solidified my passion for early childhood teaching and working in all the groups enabled me to be mentored by all the staff at JJ's. I learnt so much and found that the ethos of the kindergarten aligned with my personal philosophy. I have been employed in Red group as educator and teacher since 2021 and look forward to my continuing role as Red Group teacher.
Zoe Zhao – Educator (Also lunch Relief Monday)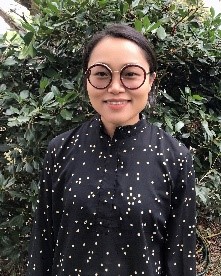 Hello, I am an educator of Red group and relief cover for Blue group. I am so excited to be part of your children's learning journey at JJ McMahon. I completed my study with RMIT to become a kinder teacher in December 2022.  The more time I spend with children, the stronger the drive for me to extend my knowledge of children's learning and development. I look forward to meeting and sharing my knowledge and experience with the children and families.
Sharon Cohen – Educator (Also lunch relief Tuesday)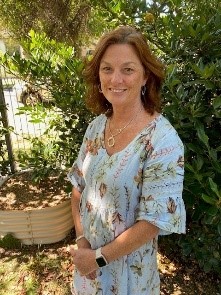 I'm Sharon, Red group educator & lunch relief. I have worked at JJ's for 13 years across all of the groups.  I live locally and am a mother of 3 adult children.  I feel being a mum is a valuable asset when relating to the children & families at JJ's.  The highlight of my days at JJ's is watching the children grow and develop.  I feel this is a great privilege which I truly value.
a
Lulu McCuaig – Educator (Also lunch relief Wednesday)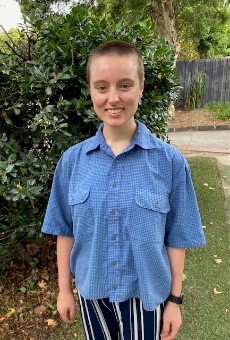 My name is Lulu and I am delighted to be joining Red Group this year as an educator. As a lifelong resident of Kew, it's my pleasure to contribute to the community through my passion for the Early Years. I have experience in childcare and am currently working towards my Certificate III. I also have a Bachelor of Arts and look forward to bringing my knowledge from this degree into my role. I'm so excited to meet your child and support their kinder journey.
---
Green Group Team (3 Years Old)
Lisa Delbridge – Teacher 
I have been a Kindergarten teacher for the better part of 20 years and continue to learn and challenge myself with new ideas and pedagogy as well as reflecting on my ways of working. I love the adventure, wonder, joy and magic that each day brings, when working with children. I feel so privileged to have the opportunity to see the world through the eyes of a child! I value and place great importance on relationships, within the program: relationships with your child and your family are paramount in everything that we do. Children need to feel safe and secure: this is when we see the magic happen with the children's development and dispositions towards learning! At the heart of the children's learning is learning through play! How fortunate we are at JJ McMahon to have this imperative principal of Early Childhood as our motto!
Yellow Group Team (3 Years Old)
Kate Brakel – Teacher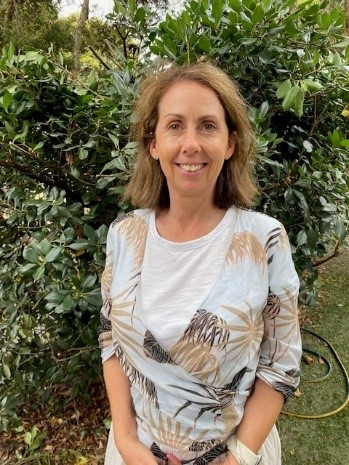 I recently moved to Melbourne from NSW and will be joining JJ McMahon this year as Yellow Group Teacher. Although this is my first year at JJ McMahon, I have over 20 years' experience working with children and their families as a kindergarten teacher. The favourite part of my day as a kindergarten teacher is witnessing the magic of childhood and the delight in children as they explore and investigate the world around them, making new discoveries and sharing their ideas and theories about the world. I have recently completed extensive training in Emotion Coaching, and I am passionate about providing a learning environment that support connection, a strong sense of belonging, emotional wellbeing and resilience in children. 
Vanessa Chessum-Buxton – Educator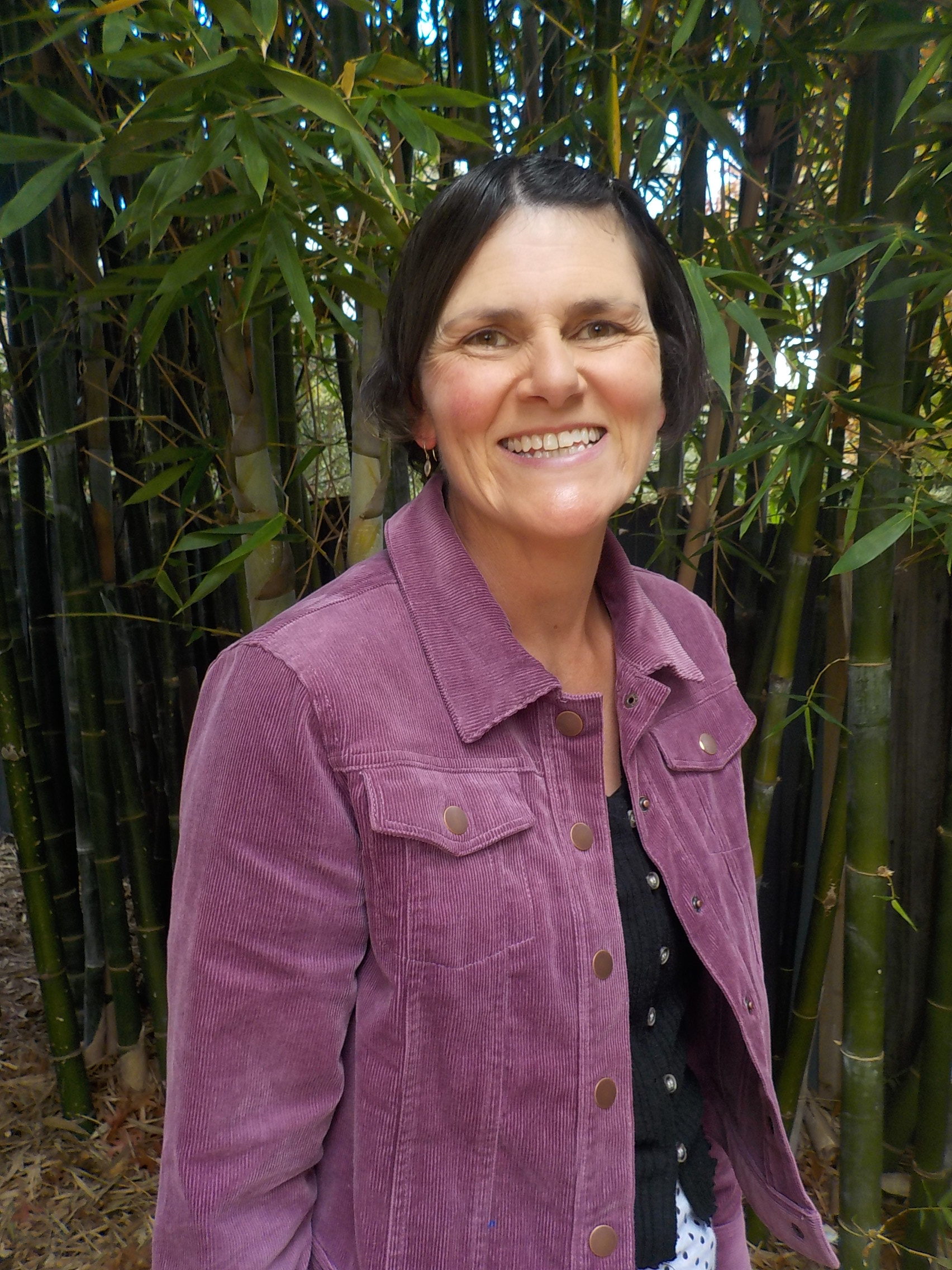 I am very excited to be working as an educator in 3yo green & yellow groups at JJ McMahon.  I have been an educator since 2009 and been working at JJ"s since 2020.  I am Diploma qualified in Children's Services and I also have an Advanced Certificate in Fine Arts & Design and a Bachelor of Photography.  I like to use my art background in the kinder room so we can make exciting art projects and creations.  I have a passion for gardening, cooking and sustainability and I love sharing my knowledge with the children.
Mandy Dominello – Educator (lunch relief Thursday and Friday)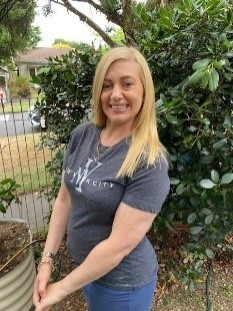 Hello, my name is Mandy and I am a new member of staff at JJ's. I am very excited to be working in all the kinder rooms on Thursday's and Fridays to assist the teachers for lunchtime relief in each class. I have a Diploma in Childhood Education and Care and have been working in this role for over 6 years. I also work at Healthways Gym and Swim Centre where I am an Educator in the baby and toddler's room & I work at the Holiday Programme with children aged 5yrs – 12yrs as a team Educator. I enjoy working with pre-schooler's and always aim to contribute to the children's education and learning experiences. I really enjoy reading and role playing with children. I have two sons, aged 16 and 10 yrs old and I am the Communication Officer on the PFA School Board at my son's Primary School. Outside of work my Interests include reading, gym, yoga, swimming, travel, cooking and learning new skills.
a