Children come to this kindergarten as capable, competent learners it is our role to provide an environment which enables them to demonstrate their mastery of their world.
JJ McMahon Memorial Kindergarten encourages children to:
acknowledge our first nation's people. We come together on Wurrundjeri land and pay our respects to elders past, present and emerging.
care for the land we are on, care for each other and for all living things
discover the richness and cultural diversity of our world through an inclusive bias free curriculum, celebrating people of all backgrounds and abilities
feel safe, secure, happy and empowered; they have the right to be heard and their thoughts and feelings are believed and validated
view themselves as competent learners and respected participants in our community. Kindergarten translates as 'child's garden'. The rights of our children as enshrined in the United Nation's Convention 1989 are the focus of our centre
independently manage their own safety through 'risky play' and through the use of real tools and materials. Children seek out challenges and learning in a way which respects themselves and others
manipulate their environment to enhance their learning and meet their needs; their voices are included in programming and planning and our aesthetics and play spaces are determined by the children for the children
develop an understanding of what it is to be in a community and the rights and responsibilities of group living
feel a sense of belonging and community through whole group and meal times
explore our natural playground. Children are invited to connect with the natural environment in all weathers with messy, barefoot and water play
expand their learning through child led and intentional teaching and develop a lifelong disposition for learning
Our curriculum is developed from the national EYLF and state VEYLDF. Intentional teaching is delivered by staff in the environment of an emergent curriculum. Our teachings are informed by the work of leading educational theorists and we are inspired by Froebel, Montessori, Reggio Emilia, Steiner and Teacher Tom Hobson.
We believe parents are their child's first teachers and proudly uphold the tradition of the parent run kindergarten. We see the success of your child being achieved by a true and equal partnership with parents and families.
Parents and families are always welcome and your input is vital to your child's success. The sense of community your family develops with us here will last a lifetime.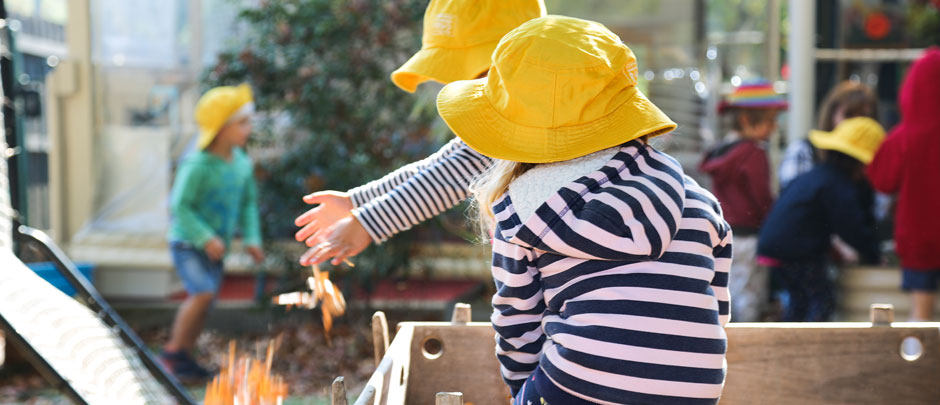 Policies
To view our full policies please click here.