Dear Parents, Carers, Guardians and Families,
I know you have clicked on this looking for a magic worksheet, internet site or activity that will ensure your child remains relatively unaffected by the Covid-19 pandemic.
I hope we can provide some handy hints. But really you already possess everything your child and family need to get through this.
You, yourself:
-the relationship you have developed with your child
-your arms for shelter and cuddles
-your words of "I'm here, we're together, I love you"
You already possess the magic that will bring your child through 2020 and all it has to throw at us. The children who come out of this stronger are those who have been given time and care just to be, not those who spend two terms on worksheets or screens.
However, we all need a little inspiration for when their eyes are going square from the screen time, or you just need a party trick to get everyone back on an even keel or want some learning that isn't a box ticking exercise. So the teachers at JJ McMahon have collected some ideas, we will continue to add to them and if we can help in any way send us an email at blue@jjmcmahon.org.au
By the way if it is all going pear shaped pop them in the bath, get in too if it's big enough. Sometimes you just need to stop in order to keep going.
Quick link to posts from teachers at JJ McMahon
March 31 April 3 April 7 April 21
March 31

st
April 3rd
I wonder, as we approach the weekend how are we going to make it different from our working from home weekday…..and given the forecast will it be easier to be in lockdown in rainy weather than sunny? For a start you can walk in the rain. It is no more likely to give you Covid-19 than it is to give you a cold and the added advantage is that social distancing is easy to achieve. My adult kids and I walked up to kinder to put the bins out – thanks to whomever had already done it!- of course we waited until it started raining and I swear they ran through every puddle. At least yours still fit in the bath together, we had to take turns! But you know what, it was really fun, there wasn't anyone around and we sang Les Mis all the way home. You really can go silly when no one is watching.
So put some thought into planning a weekend at home, the same way you might plan a trip to the bush or the beach, remember in the old days when you could leave home? We still need to think of something to make the weekend special. Perhaps get the kids to bake a cake, or pikelets and have 'high tea'. Even cheese on toast or fairy bread. In our house the one who doesn't cook, definitely cleans up. Without the demands of WFH meetings try and set up a schedule of some 'me' time for the parents. Fiona has been stretching the family out on the grass playing ear detectives- a Blue group game where you lie very still and count how many sounds you can hear. It is amazing how 5 minutes of taking time out helps.
Some latest links below.
And finally, a couple of links that may assist in retaining your mental health although the last suggestion in the first link doesn't work in lockdown times.
April 7th
Easter is coming! Remember that long weekend where we all used to go away or enjoy doing nothing at home? Personally, I am finding the need to be relentlessly upbeat to maintain the 'positive vibes' in the house a little wearying. It was novel for the first week or so but facing it going on for months is definitely not what I signed up for! All I can suggest is to be kind to yourselves and get through it the best way that works for you.
I gave this poster to all the staff before we left for the break, sometimes it helps to re-read it.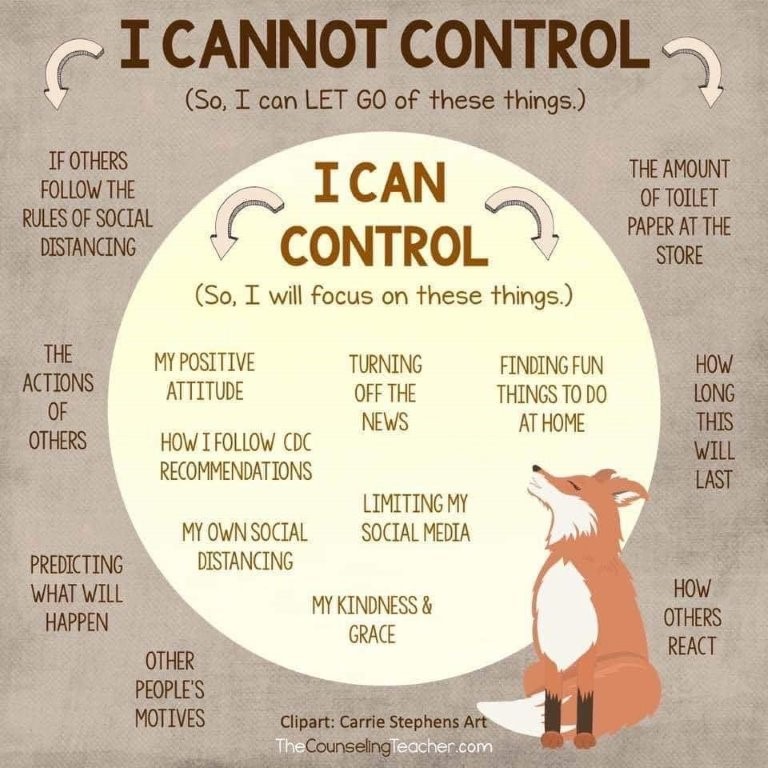 So what can we do to keep going over this coming long weekend? Which-sigh- will once again be really cold and wet.
First, try and make each day have something special about it. Sit with the kids, everyone gets to choose something to do. One link I found suggested setting the dinner table like a restaurant – with menus and family members taking turns being the waiters.
I have seen clips of people dressing up to put their bins out, if that doesn't appeal you could still have a dress up costume parade. Everyone gets involved, you're at home so it doesn't matter how silly you look.
I know when you are all exhausted and stressed the last thing you want to do is be the cruise director. However, perhaps if you can plan into your day one special moment which everyone can work towards then it may buy you some peaceful time for yourself.
One activity we find works really well at kindergarten is a hunt for something you can set to make noise. A kitchen timer was suggested but we use an iPod or even a phone. One person covers their eyes, another hides the 'noise-maker' and then it is searched for. Bonus is everyone must be really quiet while it happens. Oh, and training the ear to listen to these sounds is a really good pre-literacy activity too.

Some further links I found
Boredom is not bad! In fact, it inspires creativity. But I loved this idea

And for the unschoolers among us. https://www.nytimes.com/2020/03/19/opinion/coronavirus-home-school.html?fbclid=IwAR2oeQCaeFOLiZ8hYS5qdMRsgqYigVEQEQJL-0CIOQ5EWgY5K29X2Dbjh9o
I haven't tried this streaming service personally, but it looks good and the fact it uses a library card is a bonus. https://www.timeout.com/sydney/news/you-need-this-incredible-free-movie-service-in-your-life-033120?fbclid=IwAR1c5KSmsLytzHQdERjNLkW6t6xuSOF8sXc_ghpE2zQX694437MV_HNXJfA
April 21st
Hi everyone
Autumn is my favourite Melbourne season. Clear days make for a wonderful learning opportunity to study environmental changes while on a walk to collect leaves or acorns. Next time you take your child out, take a backpack or basket and gather fallen leaves and sticks, examine the many fungus that are growing. Take your booty home and let your child explore it, arrange the leaves as they like, they will automatically be using mathematical skills as they sort it.
Encourage them to create art works with it.
If you have a magnifying glass examine it, draw it, write about it.
Above all stop and enjoy the beauty that surrounds us.
Learning happens all the time, you actually can't stop it
https://theconversation.com/dont-worry-your-childs-early-learning-doesnt-stop-just-because-theyre-not-in-childcare-134668?fbclid=IwAR0-n9jUMAevfqaeeCT4gUlaefFA2rGTTuODAjTiqivj7o5x_WmAD8JEjvU
Children will create their own learning, your job is not to teach but to be a fellow traveller on the learning journey.
https://www.ajc.com/blog/get-schooled/opinion-don-obsess-over-digital-lessons-let-children-create-own-lessons/7ehJRnKzz0UcHJwVvRXzaN/?fbclid=IwAR1CyJI723omPMxEqw8YqhpnP3kGYgEXlEYb9ptIkYefWuCF3HHtV1NYRgo
A way to work at home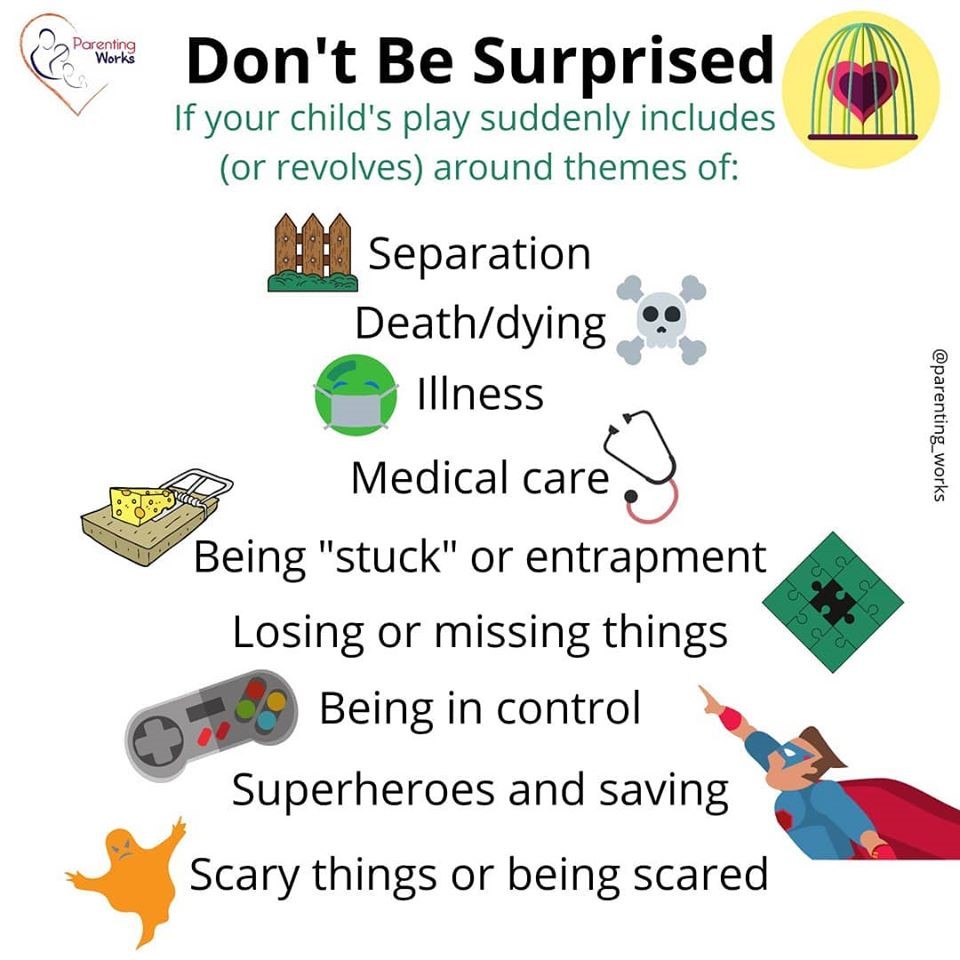 You've heard me say many times that play is children's work. That means you may see some good psychological work as they play during these unprecedented times of quarantine. This means they are processing and integrating their experiences–trying to understand the new normal.

In other words, don't be afraid if you see these themes in their play. This is a sign that they are doing something healthy and important!
So, lean in and let them play through the uncertainty, confusion, and change. https://www.facebook.com/ParentingWorks/?__tn__=%2CdK*F-R&eid=ARBhJJ_0ZJQdy8u-SifJmLV3UNcYJU3uGGe9xl47GjEJa1fyXG6NEtHeA4bS1CuvGZjCftpqLo6iLTfZ&hc_location=group_dialog